Wattpad 📚 and the three-year grind to reach any 📈 traction
Part 1 of 2
Wattpad is one of those products which does not get a mention whenever someone thinks of the most popular social apps. Still, it has 80mn monthly active users with 23bn minutes spent on it every month. Its stories have gone on to become Hollywood blockbusters. In fact, Wattpad originated "The Kissing Booth" is one of the most-watched films in the world (according to Netflix).
To those who are not aware, Wattpad is a social app where users read and create original long-form stories such as Harry Potter fan fiction or high school love stories. Stories originated on Wattpad have gone on to become blockbuster movies, TV shows, and physical novels. It has raised a total of $117mn till now and is valued at $400mn (their last fundraise was 2 years ago).
Like almost all product stories, Wattpad's story is also a unique tale of grit and perseverance. Let's dive into it.
What to do when your idea is ahead of its time?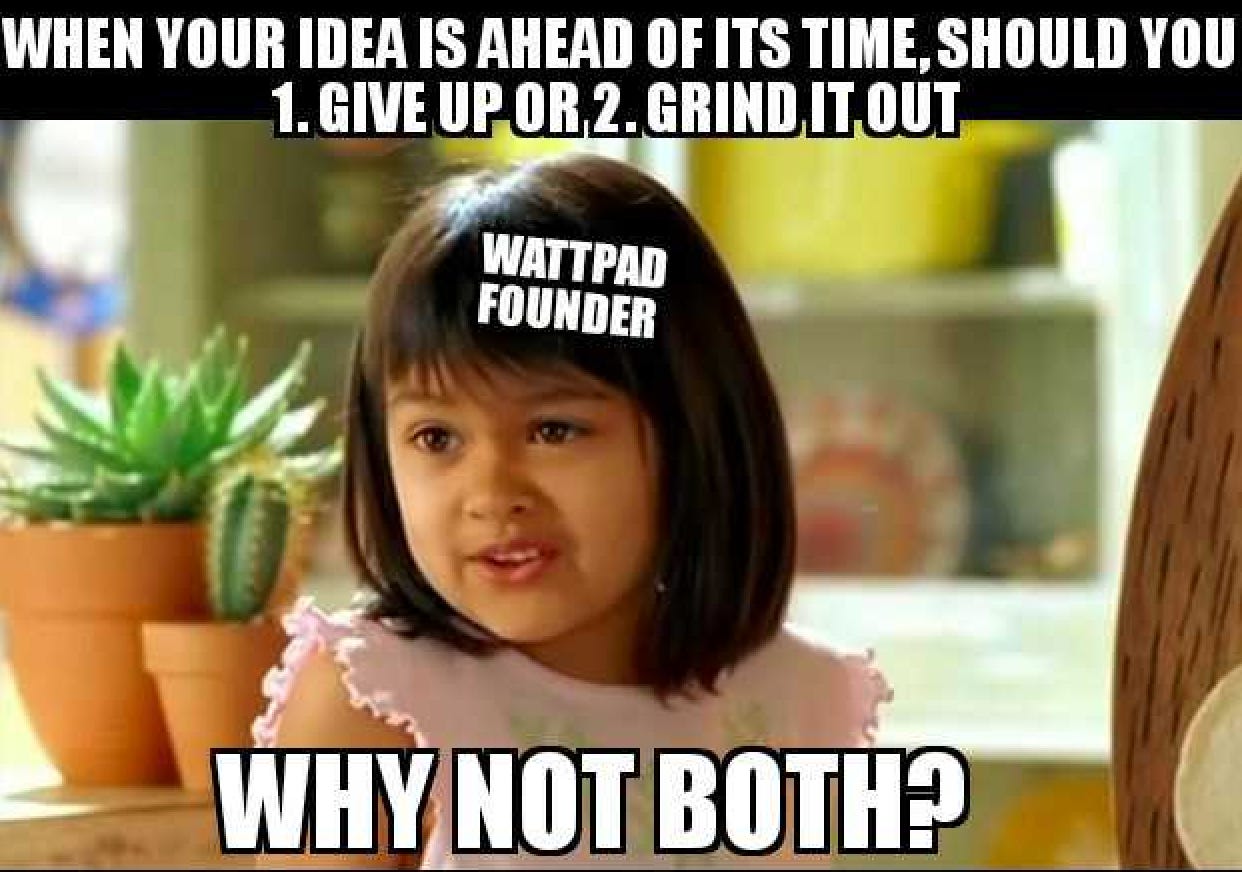 When the idea is ahead of its time, do you drop the idea or do you keep on building it in the hope that technology will someday catch on? Funnily enough, Wattpad founder chose both those options.
While Wattpad was officially started in 2006, the first prototype was built by the founder Allen Lau in 2002. He was trying to solve his own problem of lack of time and desire to read. So he wanted to build a mobile reader where he could read all the books he wanted wherever he wanted. Remember, this was in 2002. Much before smartphones were invented.
Allen built the prototype and found out that the small screens of Nokia S40 phones (most prevalent phones at that time) could barely fit a sentence on one screen. He could fit only 4 lines of text there. Mobile reading was too cumbersome. He decided to drop the idea then. Because he could not think of a viable solution to the problem. Technology for the idea didn't exist back then.
He started tinkering with the idea again in 2006 after exiting from another startup Allen had built. This time the most popular phone was the Motorola Razr which could fit in 10 lines of text on a screen. The idea could work now. While he was building the prototype he was approached by his colleague Ivan at his previous startup with a similar product. While Allen was only thinking of a mobile reader, Ivan had built a UGC (user-generated content) layer on top of it (where people could upload their own books). In 2006, Youtube was increasingly becoming popular and they thought that they could build the "Youtube of books". This time, they felt that their timing was right but sadly they got only 1000 users in their first year. The concept of "App store" itself was very new and smartphone/app adoption was just about to take off. This time Allen took a different approach. Instead of giving up on the idea, he decided to persevere. 3 years later, they reached 500k users and raised their first round of funding.
Why did he choose to shut down his gaming startup but persevered for so long on Wattpad
Wattpad was Allen's third startup. His first startup Tira Wireless was a gaming startup that raised $31mn over 4 rounds of funding. Even after huge rounds of funding, he decided to shut down his gaming startup but persevered for 3 years in spite of minimal traction on the product. What changed? It was the same founder. Most of the time, qualities such as "grit" are associated with people and not much heed is paid to the circumstances which led to the so-called "grit". While some people are inherently more gritty than others, sometimes it's circumstances that make being gritty relatively easier. Let's try to understand the reasons why Allen was gritty with "Wattpad" but not so gritty with "Tira Wireless":
Tira was a big company with $31mn funding. Keeping a big ship afloat when nothing is going your direction is more difficult than a 2 person led product

It was very cheap to keep Wattpad running. $5 a month was the hosting cost. They had put banner ads for revenue and were generating $2 a month through that. So, effectively they were $3 away from breaking even.

Wattpad was a side-project for around 2 years. Allen and his co-founder started consulting as a side-hustle to keep Wattpad afloat but after some time they flipped it around, where Wattpad became a side-project on which they worked on at night and weekends. It's easier to work on something when the opportunity cost attached to it is lower.

Gaming was not Allen's passion but reading was. Tira wireless was a gaming company. He saw a huge opportunity in gaming but it was not his true passion. Its easier to do something for longer if you enjoy doing it and have a sense of accomplishment attached to building it.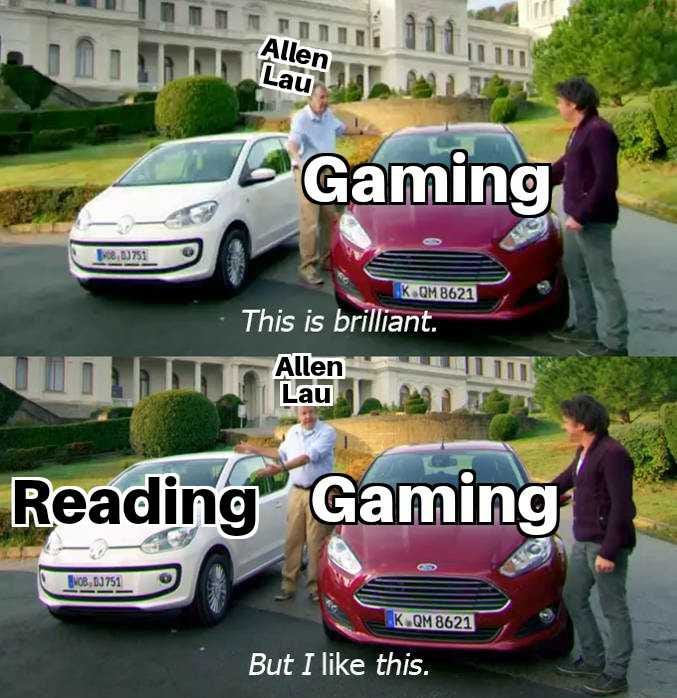 Tira was his first company. Wattpad was third. Sometimes when first-time founders start companies, they don't exactly know what they are signing up for. Sometimes, it is for the wrong reasons like glory, respect of peers, autonomy, etc. But when you do it for the second time, you pretty much know that this is what you want to do.
The first version of Wattpad
Wattpad was launched in 2006. App Store was launched in 2008. Wattpad was trying to distribute its app even before the App Store existed.
This is what the first version of the Wattpad app looked like: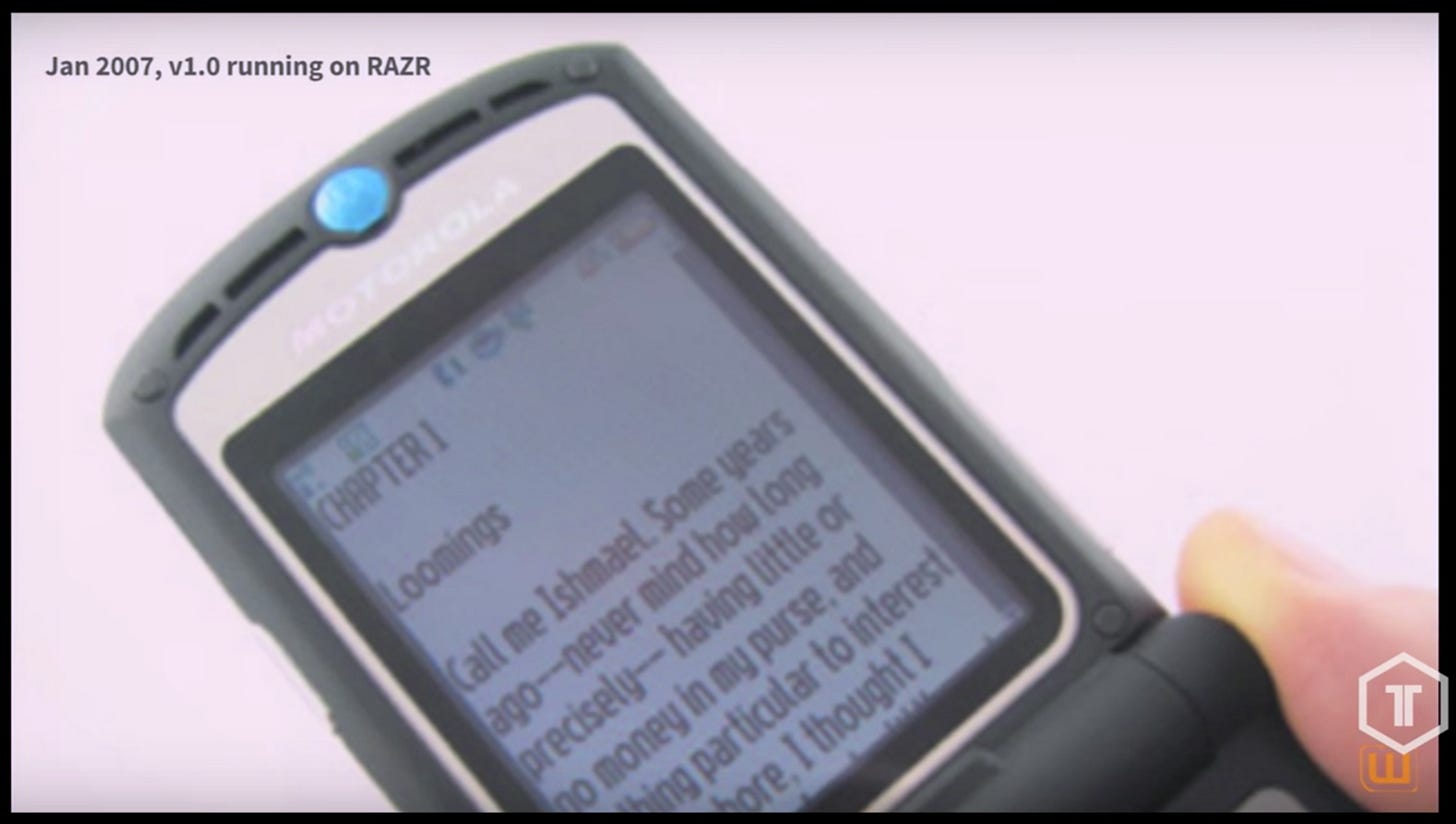 It was coupled with a website where users could upload their stories.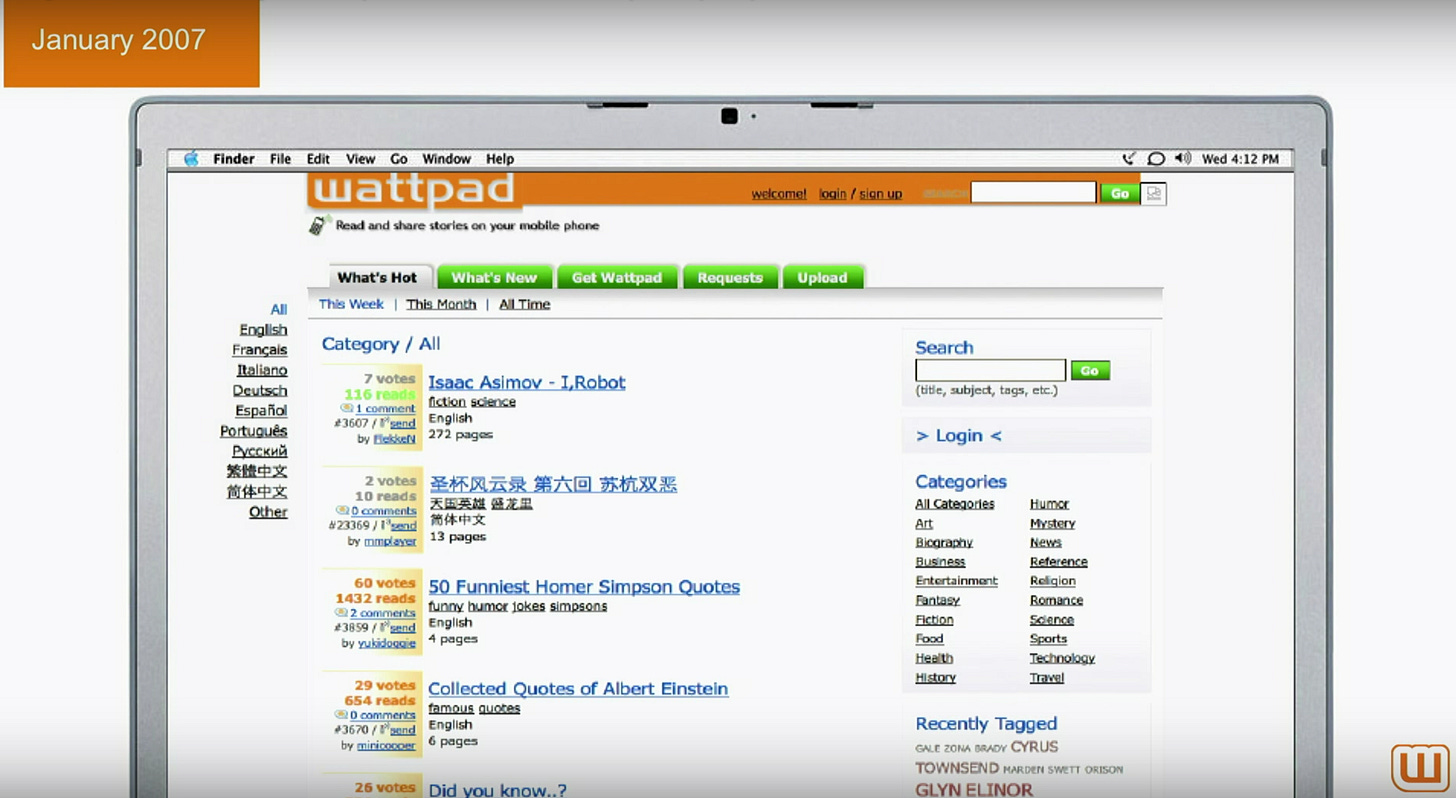 Few things to note from here:
They did multiple languages from the very start. Instead of focusing on 1 language they tried multiple because they didn't know which one would take off. Their approach might have some merit as Vietnamese apparently was the first language to take off on Wattpad. Even the founders don't know why.

Had the user-generated-content flow from the start (notice the "Upload" section)

The messaging or value prop to their initial users they were offering was mobile reading. Users could read their favorite classics while on the move on their mobile devices. Their initial target audience was also "classics lovers".
This concludes this edition of Wattpad's story. In the next part I will talk about:
How to solve the chicken and egg problem of double-sided marketplaces?

What happened when the app store banned Wattpad?

Why does Wattpad work?

Early metrics